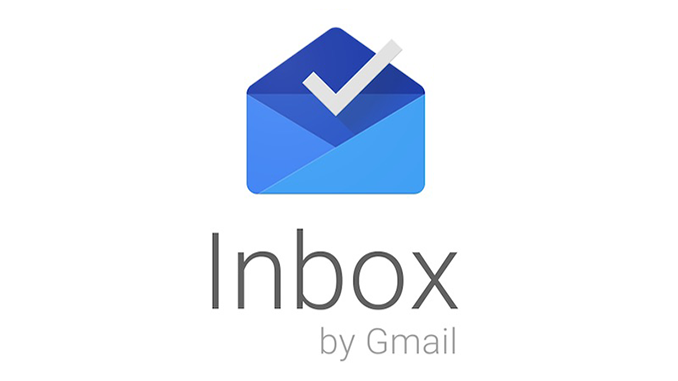 Everything You Need To Know About Gmail And Inbox By Gmail
With more than one billion active users, it is safe to say that you probably have a Gmail account. And of course, Gmail just happens to be one of the most popular free email services on the planet. Of course, it is essential to realize that the service has continued to evolve, since it was first released to the public in April of 2004. Gmail has gone through numerous changes and it is now more convenient and functional than ever before. In 2014, Google introduced Inbox. Unfortunately, at the time, the service was invite only. After Google perfected the service it was finally released to everyone in May of 2015.
If you're never heard of Inbox by Gmail, you're truly missing out. Below, you will learn all about this new service and you'll discover how it is different from the ordinary Gmail.
What Is Inbox by Gmail?
Before going any further, it should be noted that Gmail and Inbox by Gmail are actually made and operated by the same people (Google). Nonetheless, Inbox by Gmail is the company's attempt to make their email service more productive for users. The goal of the service is to enhance organization, so the user can improve their email productivity. While Inbox is still in active development, it has proven to be very helpful and has amassed mainly positive reviews.
The service offers a variety of new features to help achieve its primary goal of optimum productivity. They include compiling similar emails together, snooze functionality, reminders, and more.
How It Works
So, how does Google's Inbox by Gmail actually work? The new system is very innovative and somewhat more complex than the alternatives. First and foremost, the service will actually scan each and every one of your income emails. During this process, the system will collect information from the message. This makes it possible for the system to better organize the user's emails, so they can be viewed in specific groups. At the same time, the user can actually help teach Inbox how to be more efficient. By manually grouping emails together, Inbox's algorithm will eventually pick up on these changes and implement it into its own system.
Inbox is also capable of retrieving information from the Internet that may be relevant to your emails. If you happen to receive an email from an airliner, the Inbox service will automatically provide you with a flight itinerary for your flight. In return, you'll have the information at your fingertips and will not have to search for it yourself.
Want to try Inbox instead of Gmail? Just click here: https://inbox.google.com/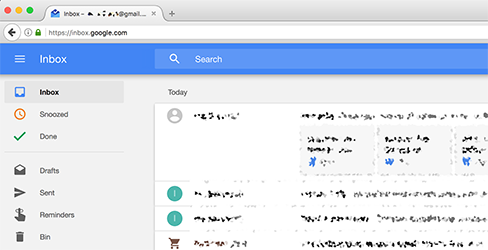 Want to come back to Gmail? No problem, go here: https://google.mail.com/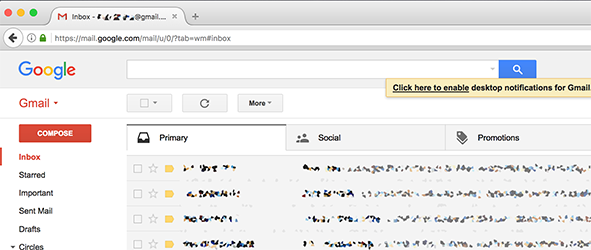 Below, you will learn more about the differences between Gmail and Inbox by Gmail.
Smart Reply
One of the coolest features associated with Google's Inbox is the Smart Reply function. In all likelihood, you've found yourself running short on time and simply didn't have time to construct a reply to one of your emails. This is where the Smart Reply feature will come in handy. With this feature, Inbox by Gmail will go ahead and scan the contents of your message. Then, the system will preconfigure responses on your behalf. You'll be provided with three response options to choose from. This can help you save a substantial amount of time in the long run.
When you only need to send a brief reply, the Smart Reply feature will already have your reply written out for you. Just choose the response that you like the most and it can be sent within a matter of seconds.
Snooze Functionality
Another unique feature of Inbox is the snooze functionality. This is something that is not available with Gmail. Have you ever wished an email had arrived a few hours later? The snooze function will give you the ability to make that happen. Once you've received an email, you can use the Snooze function to push it back for a little bit longer. Just open an email and select the Snooze feature at the time. Then, you'll be given the option of Snoozing the email until a specific time or a suggested time. You can also Snooze the email, until you've have arrived at specific destination.
Once the date arrives, you'll receive a reminder and the email will be delivered once again. This can be a great way to keep up with appointments and meetings.
Groups Emails By Category
If you are like most people, you utilize your email for nearly every action and transaction you perform online. For instance, when you create a new account on a mainstream media website, you probably input your email address into the registration form. You will then receive a confirmation in your inbox, so you confirm it and are now able to utilize the account without restrictions.
When creating innumerable accounts on varying website, you will probably find it nearly impossible to manage them all. To improve security of each account, you probably utilize a different user name and password for each account. How in the world are you going to be able to remember all of this data without jotting it down, somewhere it will be vulnerable? Well, with Inbox by Gmail, you will not have to jot anything down or perform so many sign-in attempts that you get blocked from the accounts.
Inbox will group your emails together by category. All of the confirmations with user name and password will be grouped together, so all you need to do is find the folder, where all of the emails are stored. Here, you will find every account authorization email you have ever received, keeping everything neat and organized to ensure convenience.
Emails Syncs With The Google Calendar
Creating a daily calendar is a necessity in today's busy world, but paper calendars leave plenty of room for error. How would you like for the email service to create the calendar for you? Well, the Inbox will do just that, because it is capable of syncing your emails with the Google calendar. So, when you receive an email with specifics about a reservation, flight or other schedule, the details will automatically be transferred to the calendar.
So, all you will need to do is access the Google calendar to see what is on the agenda for the day.
Summary
All in all, Inbox by Gmail is definitely a major enhancement compared to the conventional Gmail service. It offers far more features and will give you greater control over your inbox and the emails you receive. If you use Gmail for work, switching to Inbox by Gmail will prove to be a wise decision.