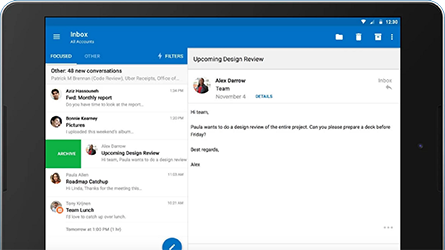 If you're the owner of an Android or iOS mobile device and you want to set up Hotmail, you should know that doing so won't be complicated. Today, we'd like to share practical tips on how to get the job done quickly. Once you've discovered just how simple it is to get Hotmail for a smart phone or tablet, you'll be empowered.
After you do install Hotmail on your preferred device, you'll be ready to move forward and enjoy all of this email account's benefits and features. This will make it a lot easier to stay in touch while you're using your mobile device.
Hotmail Setup Tips for Mobile Device Owners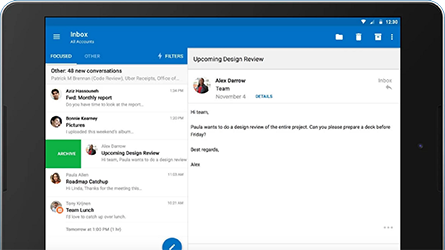 First off, you should know that its possible to set up Hotmail via mail applications which support IMAP or POP. These types of servers are incoming servers and they allow users to download emails from Hotmail's own servers, onto computers, via email clients.

If you want to add Hotmail to your mobile devices, you'll need to enable the POP/IMAP feature within your settings for Hotmail. Afterwards, you'll need to perform Hotmail setup via an email program, by using IMAP or POP on your smart phone or tablet.
In terms of which email program to use, you'll have a lot of choices. Choose Thunderbird, Outlook Express, Microsoft Outlook or a mail app such as iPhone's own mail app or Android's own mail app.
Now, we want to walk you through the process of enabling IMAP/POP on your mobile device…
First, you'll need to login to your Hotmail account. You may do this online by visiting the official Outlook or Hotmail website. Next, hit the icon which resembles a tiny gear and then click on the Options icon. This is located within a drop-down menu.

The next step is to go into the area which is for management of your account. Once you're there, hit the Connect Devices and Apps with POP icon. Once you see the POP option, click on Enable. Then, hit «Save».
Next, you'll need to setup Hotmail through POP3 and you may do so by choosing the settings that we're going to discuss next…
Choosing the Incoming POP3 server option, which is on port 995 and features an SSL connection which is encrypted, will be the next step in the process. It's an outgoing server.
Afterwards, add the username, which is your complete Hotmail email address and then add your password for Hotmail.
This is the entire process in a nutshell. It has a few steps but none of them are complex and it's therefore easy to get this email program set up via Android and iOS mobile devices.
Why Add Hotmail to Your Mobile Device?
Now that you know all of the steps, let's touch on some of the benefits of adding Hotmail to Android or iOS mobile devices.
Firstly, you'll find that POP access is available individually. As well, you'll notice that the program's security features are now more comprehensive than ever before.

When you choose Hotmail, you'll also be pleased to know that it will be possible to perform quick searches for messages within your account. As well, you'll be accessing an interface which is a total breeze to use!
Also, you'll like the fact that it's simple to find pictures and to organize social media data via your Hotmail account. In addition, it's possible to configure access to IMAP via a range of Web directories through your account.
Lastly, you'll find that Hotmail has upgraded scanning capability. This means that the program offers excellent protection against spam, phishing attacks and viruses. If you want emails stored in a very secure and safe interface, you'll love what this program has to offer.
Why Not Get Started Today?
We all want reliable email services which are accessible via our mobile devices. When you choose Hotmail and follow our easy setup tips, you'll be ready to enjoy one of the Web's premier email programs. Our tips will make it easy for you to access everything that this program has to offer.
When you follow our instructions, you should be able to get things up and running in mere minutes. Then, you'll have the power to enjoy Hotmail and all of its features and benefits whenever you want to.
So, what are you waiting for? Now is the right time to install this program on an Android or iOS mobile device. You'll love what Hotmail provides. Since it will protect you from spam, give you the ability to find and organize messages and images and offer you customization features galore, it's definitely a program which is well worth installing.
Without Hotmail, you may find that the process of sending and receiving emails via your mobile device is less pleasant and dependable.