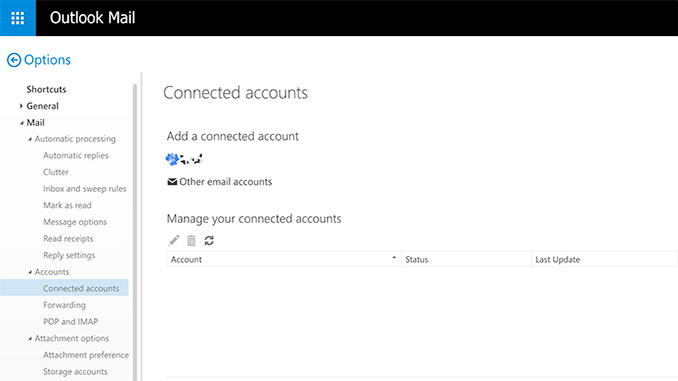 How To Delete Your Outlook Account
Outlook is a mailing service designed by Microsoft for their customers and users of internet. You can create an account in outlook easily. But if you want to delete your account in outlook, then read this article. As we will discuss the method to delete your outlook account easily.
This newly introduced webmail service from Microsoft is having plenty of features along with unlimited virtual email storage capacity. The two more cool features of outlook account is that you can easily connect your social media accounts with it like Facebook, YouTube etc. You can also view or edit any document within the outlook.com.
Many users of this new webmail are satisfactory with the overall performance. The user-interface is easy to use and without any advertisements had clean interface. But if you are not feeling comfortable using this service. Then follow the below steps to delete your outlook account within few minutes.
Precautions Before Deleting Your Outlook Account
There are some precautions which you should kept in mind before deleting your account. When you will delete the account, then all of your information like username, password and account profile will be removed. If you have used this account for Microsoft or XBOX LIVE, then you will not be able to access those accounts anymore. The access to messenger and all Hotmail contacts will be lost too.
Steps To Delete Account Of Outlook
Below are the following steps which you have to follow in order to delete your account permanently.
The first step is to launch any web browser of your choice like Google Chrome. After launching the browser, go to outlook.com website.

Now sign in with your email and password of the account which you are willing to delete.

On the upper-right corner of the browser window, you will be able to see 'OPTIONS' menu. Click on it. In the left pane, click Mail, and under Accounts, click Connected accounts.

Select the account you want to delete, and then click 'Remove' .
Click 'Yes' to confirm that you want to delete this account.
If you are in Hotmail. Click on more mail settings from the options page. 

Now click on account details buried under managing your account option. After clicking on that page, you will get an overview page of your account from where you can edit anything related to your webmail.

At the end of the page, you will see close account option. Click on it to finally close your account.

After clicking on close account option, you will be directed to a new page where all details about closing the account will be mentioned. At the end of that page, enter your password of account and click on NEXT button.

Now on the next page, you will see close your Microsoft account page. From that page click on deactivate your Hotmail account link. A new page will be open from where click on close account button to permanently delete your outlook account.
Final Note
So, that was the simple process which you can follow to delete your outlook account without any issue and difficulty. Keep one thing in mind that your email address will be reserved for 270 days by Microsoft. After that time period, it will become available for everyone.