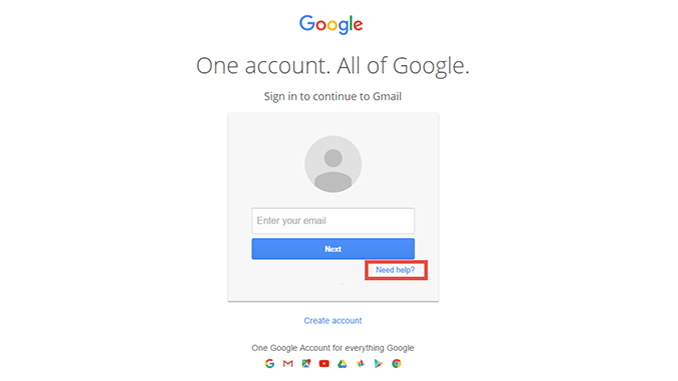 Gmail Recovery
It's quite easy to reset your password if you have associated your Gmail with an alternate email address or a phone number. If not, there are still a few ways Google can attempt to recover your Gmail account.
With the advancement of technology, every one of us has a lot of passwords to keep track of and so losing or forgetting one of them is quite normal. In the event that you lose your Gmail password, there are plenty of ways you can go about recovering your account/password thanks to Google.

Method 1: Fill out the password recovery form
Go to mail.google.com and press «Need Help».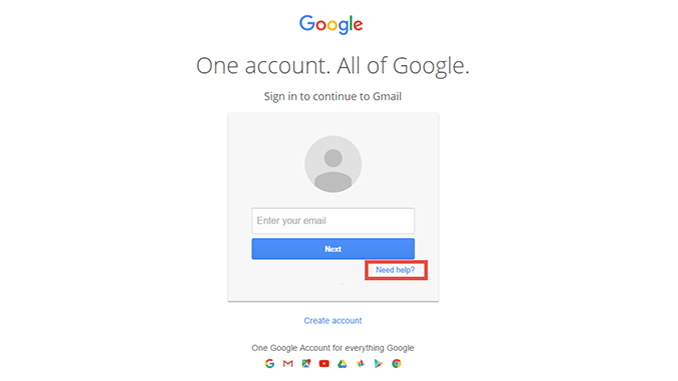 The password recovery questionnaire will start automatically if there's no phone number or alternate email associated with your email address. It's important to understand that this method of recovering your Gmail account is not instant as it has to be reviewed by an employee of Google. Trying again and again is allowed if you don't everything right on the first try.
Once you have filled the password recovery questionnaire, you will need to provide an email address to which you have access to. This is where the response to the password recovery will be sent to. You can create an email account if you don't already have one.
You will also need to provide information regarding the last time you accessed your Gmail account and while you don't have to be 100% accurate, it will increase the chances of recovering your account.  Other tasks you will be required to complete include providing the date the account was created, answering the security question, providing addresses frequently contacted and providing other Google products that the account used. Once done, you can submit the form and wait for a response.
Method 2: Using the account recovery page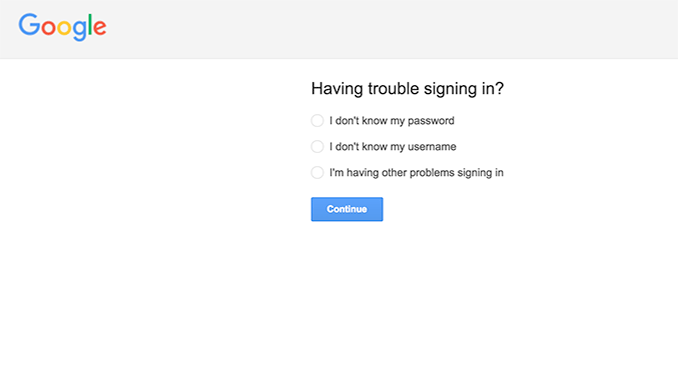 If you have an alternate email account or phone number, Google can send you a link that you can use to recover your account. To get started, visit google.com/account/recovery. You can also click on the 'Need help?' link underneath the log in box on Gmail's main page. Click on 'I don't know password' then enter the email address whose password you are trying to recover. You can also go with the 'I can't remember my username' if that's the case. Clicking on Continue will take you to a page where you are required to enter the last known password. If you can't remember it, you can always click on 'I don't know.' Choose to have the recovery information sent either to your alternate address or mobile phone. Don't forget to enter your verification information. Choose a new password once you receive your recovery information.