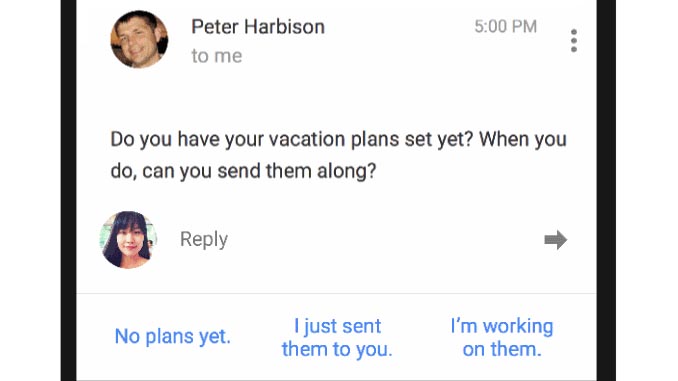 Gmail Integrates New Smart Reply Feature For Quicker Responses
Whether you are trying to run a business, hold down a job, or raise kids, life can get pretty hectic. Whatever the situation is you probably use your Gmail account on a daily basis to communicate with others, find out about new and exciting offers, and pay bills. You have probably already noticed that your inbox can get just as messy and unorganized as your real life. Of course, your inbox if probably a little easier to straighten out, but it still takes precious time that you could be spending doing more relevant things. Not to mention that you might even miss something important just sitting amidst the rest of the irrelevant stuff.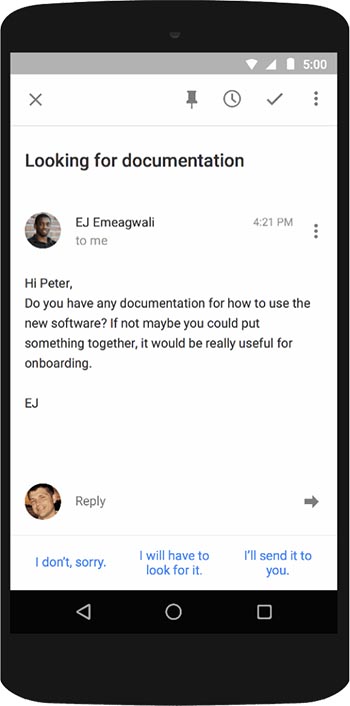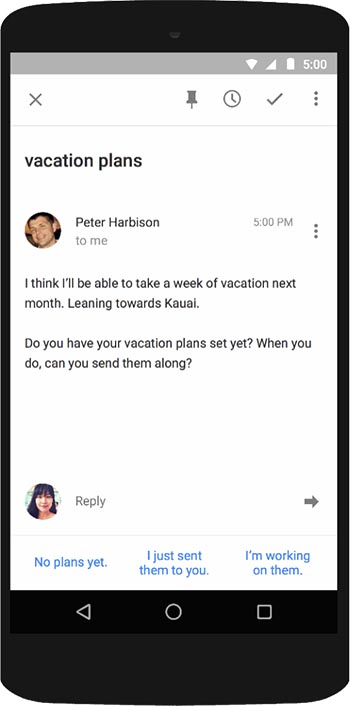 Well, you will be happy to learn that Gmail is adding three new amazing and innovative features to their inbox that will allow users to streamline events, save links, and just better overall control their inbox with confidence.
Tracking Google Calendar Events 
Whether you are trying to keep up with a doctor's appointment, big meeting at work, or a friend's baby shower, it can be really hard to set those plans in stone. This is so, because events are always changing, things are coming up, which force be to relocate or reschedule. However, thanks to Google's new inbox features this will never be a problem again. You will never miss or be late for an event again, because you didn't realize it was changed or rescheduled at the last minute. Google's servers are now designed to gather e-mails that pertain to a single event and show all the changes in one amazing, comprehensive overview.
Organizing Your Newsletters
Everyone loves getting new and exciting newsletters from their favorite organizations and clubs, but you have to face the fact that sometimes all these letters in one place can get overwhelming and clutter your inbox. This is especially true if they are coming everyday and you are registered with tons of groups. However, Google is now making is easier and quicker to preview these newsletters. You will be able to scroll over the letter, read the most interesting articles and when you are done the letter will actually minimize inside the inbox to save you much needed space.
Never Miss Another Link Again
How many times have you e-mailed yourself an interesting article that you didn't have time to read or a recipe that you wanted to make in the future and it just got lost in your e-mail? Eventually, you forget all about it and miss out on the wonderful offerings. Well, this is about to change and you will never miss another opportunity like this again. Google has now implemented a new feature in their e-mail inboxes that allow users to click "save to inbox". Instead of sending yourself a bunch of random e-mails, you just simply click this link and it will save your links for later viewing purposes. When you log back into your e-mail account from any device, you will see all of your saved links conveniently stored right in one place.
---
〈Source〉